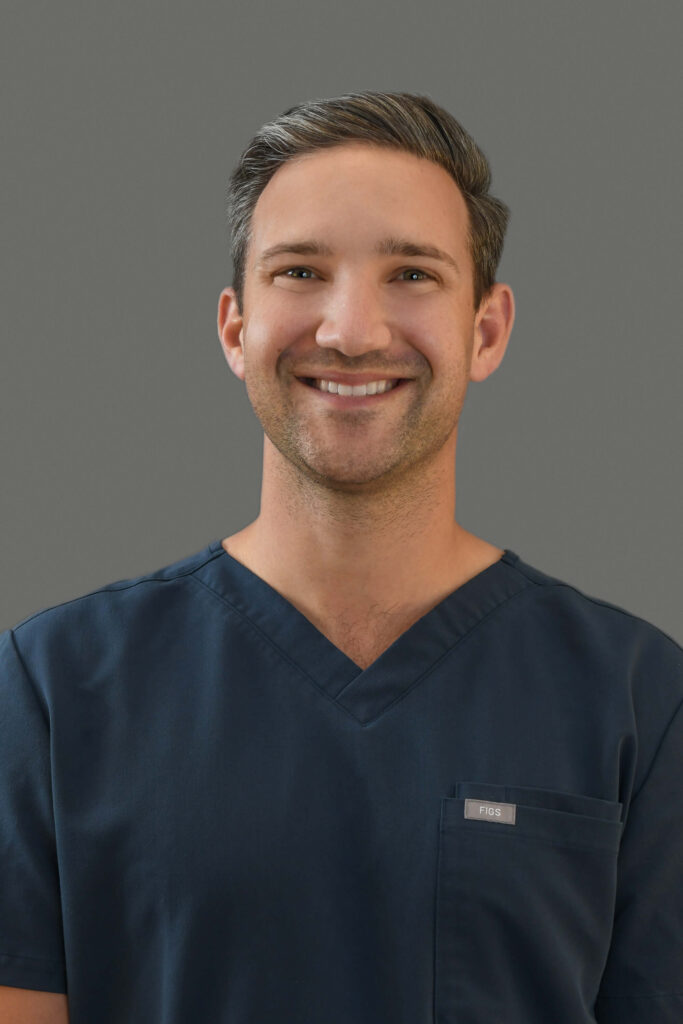 Dr. Sukys is a native of Southern California – he was raised in the Silverlake neighborhood of Los Angeles prior to moving to La Cañada Flintridge for Junior High and High School. He graduated from La Cañada High School in 2008.
He then attended Bucknell University in Lewisburg, PA for undergraduate studies, where he graduated in 2012 with Magna Cum Laude and Phi Beta Kappa distinctions. In 2017, he graduated from Boston University School of Medicine with Cum Laude and Alpha Omega Alpha (AOA) honors.
Dr. Sukys went on to complete his Head & Neck Surgery Residency training at Yale University School of Medicine/Yale New Haven Hospital from 2017 to 2022. Dr. Sukys is thrilled to be returning home to southern California after spending the past 15 years on the east coast.
He returns with his wonderful wife, Morgan, with whom he attended LCHS, and his daughter, Madison. In his spare time, he enjoys family time, exercise, golf, craft beer, podcasts and reading. Dr. Sukys is pleased to welcome new patients with all issues pertaining to the head and neck region.
Boston University School of Medicine
Boston, MA
Doctor of Medicine
Bucknell University
Lewisburg, PA
Bachelor of Arts
Yale University School of Medicine/Yale New Haven Hospital
New Haven, CT
Department of Surgery - Division of Otolaryngology Head & Neck Surgery
Licensure & Certification
Board Certified by the American Board of Otolaryngology and Head and Neck Surgery, 2023
State of California Medical License
Specialty – Otolaryngology
Dr. Sukys' expertise encompasses a broad range of otolaryngology services, including medical and surgical management of sinus, nasal congestion, voice and hearing loss issues.
Outpatient Surgery Center Affiliations
Huntington Ambulatory Surgery Center
Arcadia Outpatient Surgery Center
Huntington Hospital, Pasadena
USC Arcadia Hospital, Arcadia
Professional Affiliations
American Medical Association
American Academy of Otolaryngology - Head and Neck Surgery
American Rhinologic Society
Shah HP, Cohen O, Sukys J, Dibble J, Mehra S. The Impact of Frailty on Adjuvant Treatment in Patients with Head and Neck Free Flap Reconstruction - A Retrospective Study Using Two Independent Frailty Scores. Oral Oncol. 2022;132:106006. DOI:10.106/j.oraloncology.2022.106006
Hong C, Khan M, Sukys J, Prasad M, Erson-Omay E, Vining E, Omay S. PIK3CA mutation in a case of CTNNB1 mutant sinonasal glomangiopericytoma. Cold Spring Harb Mol Case Stud. 2022;8(1):a006120 DOI:10.1101/mcs.a006120
Sukys JM, Jiang R, Manes RP. Predicting Severe Complications After Endoscopic Trans-Nasal Trans-Sphenoidal (TNTS) Surgery: A Comparison of Frailty, ASA and Comorbidity Scores. J Neurol Surg B Skull Base 2021. DOI: 10.1055/s-0041-1740577
Kremer C, Jiang R, Singh A, Sukys JM, Brackett A, Kohli N. Factors Affecting Posterior Glottic Stenosis surgery Outcomes: Systematic Review and Meta-Analysis. Ann Otol Rhinol Laryngol. 2021;130(10):1156-1163. DOI: 10.1177/0003489421997278
Singh A, Kasle D, Torabi S, Sukys JM, Kohli N. A Review of Telemedicine Applications in Otolaryngology: Considerations During the COVID-19 Pandemic. Laryngoscope. 2021;131(4):744-759. DOI: 10.1002/lary.29131
Rohlfing ML, Sukys JM, Poe D, Grundfast KM. Bilateral Congenital Cholesteatoma: A Case Report and Review of the Literature. Int J Pediatr Otorhinolaryngol. 2018;107:25-30. DOI: 10.1016/j.ijporl.2018.01.013
Doukas S, Sukys J, Spock T, Manes RP. "Handbook of Laboratory Animal Science: Essential Principal and Practices" 4th Edition update Chapter 11 – The Nose and Sinuses. CRC Press. May 18, 2021.