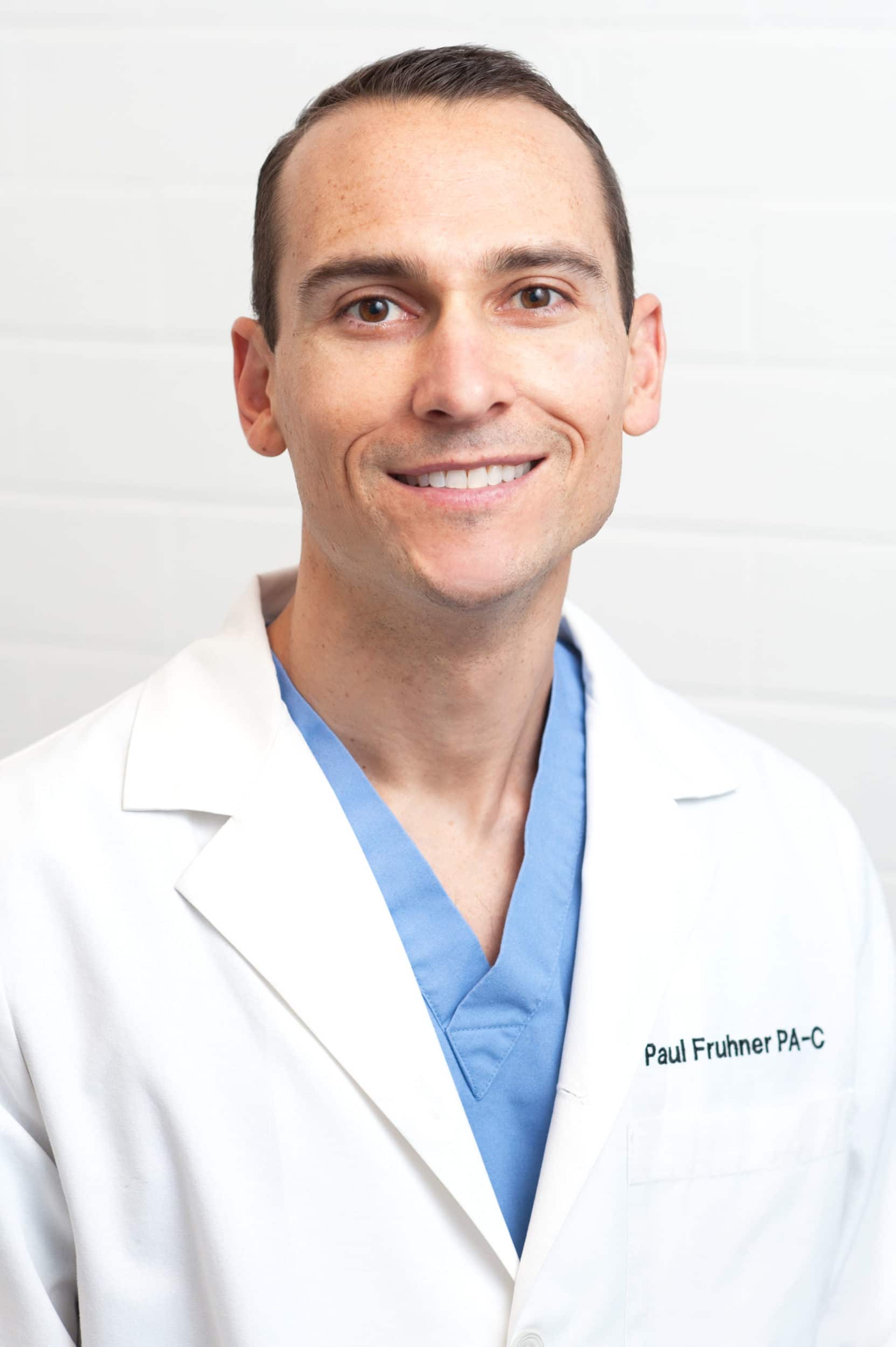 Paul J. Fruhner is a licensed and board-certified physician assistant. He graduated from California State University, Fullerton, with a Bachelor of Science in Health Science. He attended PA school at Salus University in Philadelphia and obtained a Master of Medical Science degree. He is a member of the American Academy of Physician Assistants and The Society of Physician Assistants in Otorhinolaryngology / Head & Neck Surgery.
Paul joined Huntington Ear Nose and Throat - Head & Neck Specialists in 2015. He enjoys practicing general ENT medicine. He has a special interest in surgery, including parathyroidectomy, thyroidectomy, and cancers of the head and neck. He has privileges at Huntington Memorial Hospital, Huntington Ambulatory Surgery Center, Methodist Hospital, and Arcadia Outpatient Surgery Center.
Paul enjoys working in conjunction with his physician colleagues, assisting in the operating room, and managing patients both in the hospital and office setting. He has benefited from additional knowledge obtained in collaboration with his wife, a practicing Doctor of Audiology.
Salus University
Elkins Park, PA
Master of Medical Science in Physician Assistant Studies
California State University, Fullerton
Fullerton, CA
Bachelor of Science in Health Science
Licensure & Certification
National Board Certified Physician Assistant
Medical Physician Assistant State of California
American Academy of Physician Assistants
The Society of Physician Assistants in Otorhinolaryngology-Head and Neck Surgery